Alle husker den kjolen, der mennesker over hele verden diskuterte hvilke to farger den hadde. Nå ser det ut som vi har en ny sosiale-medier debatt gående, ettersom to piller skaper frustrasjon over hele verden.
Hvilken farge har de to pillene du ser nedenfor?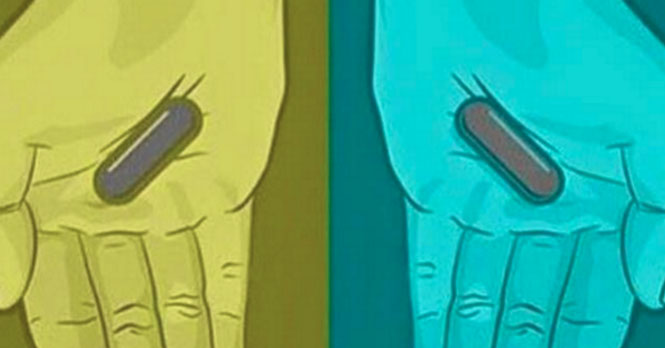 Noen sier at den ene er blå, og den andre er rød. Andre sier at pillene er grå, mens andre igjen sier at den er gul og blå.
La debatten begynne! Del på Facebook hva du ser.